In this article
Table of contents
Articles in this category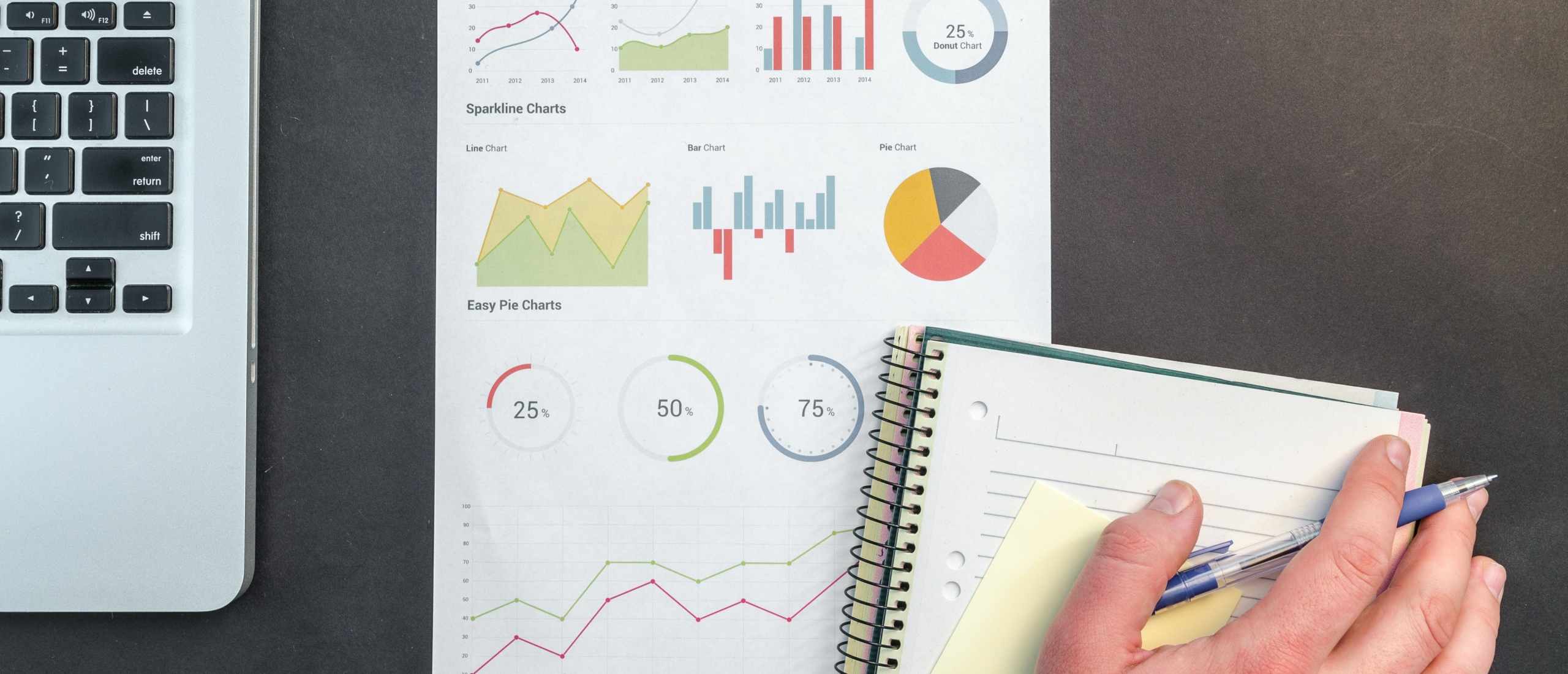 5 Most Popular Free Survey Tools for Students
The online world is crawling with free software tools that allow students to build their own surveys.
Having tried and tested them all, we're giving you the lowdown on the 5 most popular free survey tools for students. And no, we don't have any affiliations with the tools mentioned in this article, so honest reviews only – scout's honor.
What to look out for
While most free survey builders offer the same features across the board, there are three things to look out for that aren't necessarily included in every tool. These are:
1. Logic flows
Survey tools that include logic flows let you pose different questions to your respondents based on their answers to previous questions.
When is this useful? Consider the following scenarios:
You want to ask relevant questions to different groups of participants, such as smokers and non-smokers. Did the respondent answer that they smoke? Then the following questions will be different from those posed to respondents who answered that they don't.
You want to create two different experimental conditions where the first group of participants is exposed to one soap advertisement, and the second group to another. The questions posed to respondents depend on the relevant soap advertisement that was shown to them.
You wish to pose a qualifier question at the start of your survey to exclude minors from answering your survey. If a respondent answers that they are younger than 18 years old, they will be taken to the end of your survey, while qualifying respondents will be taken to your survey questions. (This use of logic flows is especially handy if you're using a free survey exchange platform, since it prevents you from losing credits to non-qualifying respondents.)
Note: Some survey building tools do a really good job of presenting a clear visualization of how your survey's logic flows. Others, not so much. A clear visualization of logic flow can save you tons of time and effort, so keep this in mind when picking an online survey tool.
2. Limitations 
Many free survey tools put a limit to either the number of questions you can ask per survey, the number of respondents you can gather, or the number of surveys you're allowed to create. With other tools, the sky's the limit. Keep an eye out for this, especially if you want to set up a longer survey that needs to collect more responses.
3. Ending pages
Looking to distribute your survey on free survey exchange platforms? Chances are you'll have to edit the ending page of your survey to include a credit code for your respondents. Some survey tools allow you to do so, while others display a generic "thank you" page upon survey completion. Having the ability to add multiple ending pages is also important if you wish to make use of logic flows. 
Top Free Survey Tools For Students
Keeping all this in mind, we've set up a structured review of the top 5 most popular free survey tools for students to find online: 
No limitations: Qualtrics' survey builder lets you create as many surveys as you like, with as many respondents and questions as you like.
Logic flows: While Qualtrics offers the ability to create proper logic flows, it doesn't have a clear visualization tool for it.
Ending pages: Users can create multiple ending pages, which makes it ideal for distribution on survey exchange platforms, such as SurveySwap.
Since Qualtrics' focus is on academia, most established universities have a license with them. This means that students and staff members can use the very powerful, paid Qualtrics survey builder for free. If your institution has a license with Qualtrics, we highly recommend using this tool to build your survey. 
The catch: If your university or institution does not have an agreement with them, you'll either have to use the free Qualtrics survey builder, which is quite limited in its features, or pay big bucks for the paid version (this starts at around €2500 per year). 
No limitations: There are no limits to the number of questions and responses you can get, which is very decent, seeing as the tool is entirely free.
Logic flows: Although limited, Google Forms does offer logic flows that let respondents go to different sections depending on their previous answer. Still, you won't find a visualization feature for logic flow here. 
Ending pages: You can only create one ending page per survey, which means all respondents can view it, whether they actually qualified for and completed the survey or not. Again, this isn't ideal if you're distributing your survey on exchange or paid platforms.
If your academic institution doesn't have a Qualtrics account for students and staff, we would advise using Google Forms as the next best pick.
The catch: No catch here. Apart from the shortcomings as mentioned above, Google Forms is a useful survey building tool that makes for a good user experience.
(Honorable mention: Microsoft Forms is equally as good, with exactly the same features as Google Forms. The only downside is that you have to create a Microsoft account to use it if you don't own one already.)
Limitations: TypeForm's free survey tool only allows 10 questions and 100 respondents per user, but we'd still recommend you to use it. Why? Because its paid version actually isn't all that expensive. Plus, it's an incredible tool with some top-notch features.
Logic flows: If you're looking for a survey builder that allows you to create logic flows AND has a stellar visualization feature to go with it, TypeForm's the way to go. This survey builder offers great user experience, which makes the creation process all the more enjoyable.
Ending pages: Just like with Qualtrics' survey tool, TypeForm lets you create ending pages to match your logic flows.
The catch: Like we said, if you want it all, you're going to have to take a pass on TypeForm's free version and opt for the paid survey builder instead. Still, you'll be getting proper bang for your buck and have access to a super functional, user-friendly, and powerful survey builder. Besides, you probably won't need it for more than a month, so just pay for your 30 days and cancel the subscription when you've got what you needed.
No limitations: LimeSurvey is an opensource tool that offers an entirely free service without any limitations in terms of the number of questions, respondents, or features you can add.
Logic flows: This survey builder allows the creation of logic flows, but over-complicates the visualization thereof.
Ending pages: You can create as many ending pages as you'd like with LimeSurvey, but again, the tool makes it unnecessarily complicated for users to do so.
The catch: While LimeSurvey is great for offering unlimited access to all of its features for free, the tool is incredibly tricky to use. It's so complex that even frequent users can't quite seem to ever get the hang of it. So yes, you can use all of LimeSurvey's features with no cost to you, but you'll probably end up being frustrated to the point of throwing money at any survey builder that offers you a quick and simple solution. 
It's also worth noting that the final product itself (i.e. your survey)  doesn't look very appealing, which could lead to higher respondent drop-out rates. In the end, you're going to spend loads of time building a survey, and then probably a heap more to collect data yourself on free survey exchange platforms. Worst (and not at all unlikely) case, you'll have to pay lots of money to online panels just to get your data on time.
Limitations: SurveyMonkey only allows 10 questions and 100 responses per survey.
Logic flows: This tool doesn't give you the option to create logic flows.
Ending pages: You can't create an ending page when using SurveyMonkey, which is one of the tool's greatest downfalls. No ending pages mean that you won't be able to distribute your survey on exchange platforms, making data collection so much more laborious.
The catch: SurveyMonkey claims to be the most popular free online survey tool in the world, but if we're being honest (and we always are), we don't agree with that statement. The free version is incredibly limited in its features, and the paid plan is so expensive that it really isn't an option for students at all.
Conclusion
When it comes to the most popular free survey tools for students, Qualtrics and Google (or Microsoft) Forms are the way to go. If these aren't available to you or you don't feel like using them, it's definitely worth it to pay TypeForm's fee for one month.
Are there any free survey tools for students we missed, or anything you'd like us to review? Drop your suggestions in the comments, and we'll take a look.
Is your survey all set up and ready to go? See how to find survey participants for free and get quality responses.